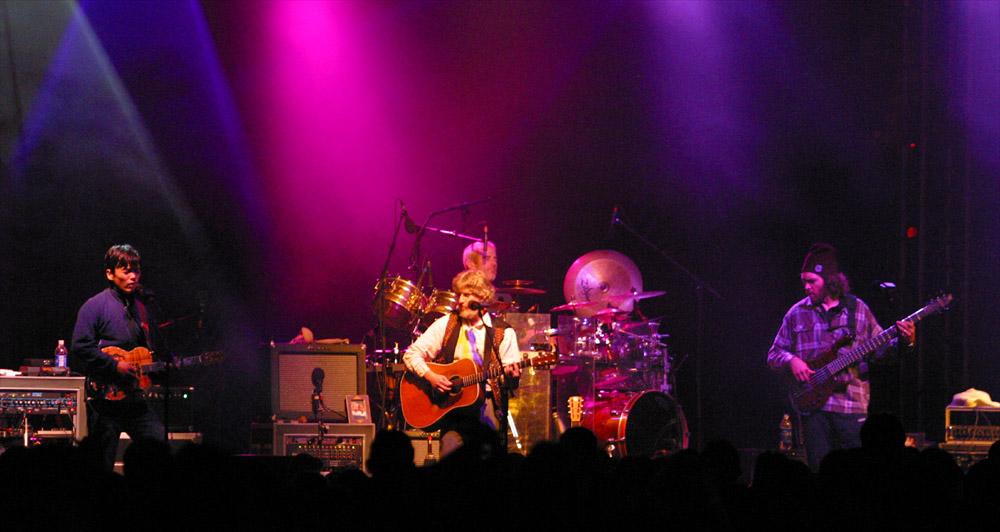 The String Cheese Incident 2002
West coast String Cheese Incident fans are not accustomed to having to wait long before SCI performs in their hometown. Since the band's inception over eight years ago, SCI has visited the San Francisco Bay Area at least two times each year. This past year we found The String Cheese Incident performing in other parts of the country, and in some instances other parts of the world. We caught up with them on their two night stint at the Greek Theatre in Berkeley. And we weren't disappointed a bit. Some things do get better with age and The Cheese is no exception.
This Spring rave reviews of the String Cheese Incident's UIC Pavilion shows were published in which they dubbed SCI "...a band with staying power." A hugely successful summer tour followed, and included such performance highlights as two sold out Incidents at New York City's Radio City Music Hall, packed houses headlining such renowned outdoor venues as Deer Creek, Alpine Valley, and Red Rocks Amphitheatre, and an epic performance on the main stage at Bonnaroo, the summer's largest U.S. music festival. The band wrapped up their summer tour with a Japan debut: two nights performing at the Fuji Rock Festival. SCI is the first band ever to be invited to perform Fuji Rock two nights, and response was overwhelmingly positive.

The String Cheese Incident's second DVD, Waiting for the Snow to Fall, hits streets this November, just in time for ski season. The DVD, filmed over last year's Winter Carnival Colorado run and produced by action-film gurus Warren Miller Films, features one hour of exclusive interviews and behind-the-scenes footage that tell the story of the band's Rocky Mountain beginnings.