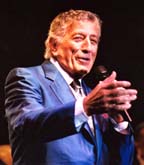 Music Midtown
Atlanta's 3 day music festival
Once again a stormy opening night for the 10th Anniversary of Music Midtown. Even Mother Nature canít stay away from this incredible weekend of music, food and local artists. It didnít seem to hinder the Festival goerís enthusiasm much, in fact, many seemed to be enjoy the free light show, it wasnít laser lights and Pink Floyd but the lightning bolts did illuminate the Atlanta sky as if it was choreographed.
The festival promoters responsibly halted the event shortly after 8:15 pm, when the lightning became more frequent and the rain didnít let up. The crowds at various stages tried to find cover, which was hard to come by. Creativity overcame the weather and people started using garbage bags, banners and tree branches as cover. In fact, most of the attendees didn't seem to mind the storm at all, some were downright enjoying it. There was a Woodstock feel to it all.
The newest stage at Music Midtown, 95.5 The Beat's DJ Stage, which featured DJ's spinning records live, was not a hit Friday night, and it will be interesting to see if it gains attendance over the rest of the weekend. Also, not too many folks were visiting the booths at Non Profit Row, which featured local activist and charity groups.
Crowds were estimated at 60,000 before the storm moved through, and when the festival started back up around 9:30 pm, there were significantly less people, however, that meant diehard fans had the chance to be front and center for their favorite acts. And after all, that is what Music Midtown is all about.
Questions & Answers:
How many hot chicks were there? -Bobby
As a happily married man I would have to say...... LOTS!!!!!