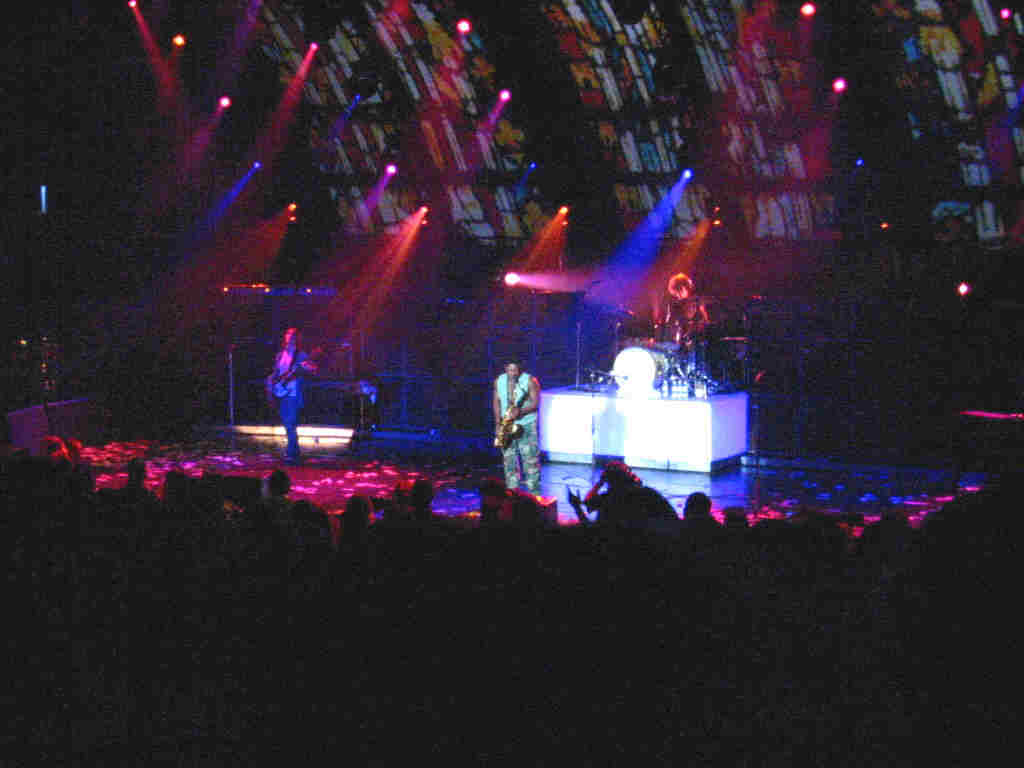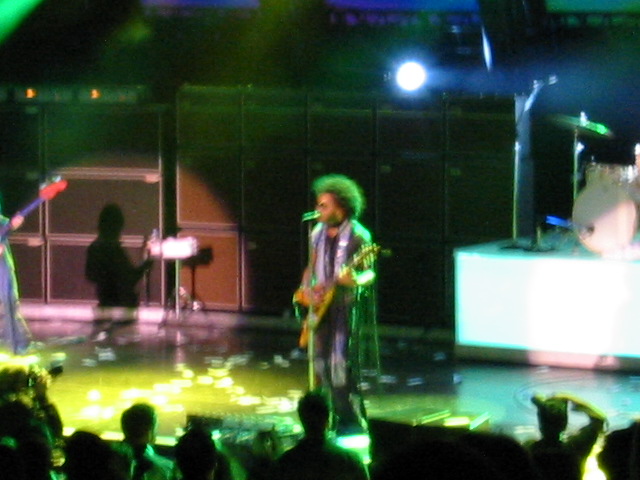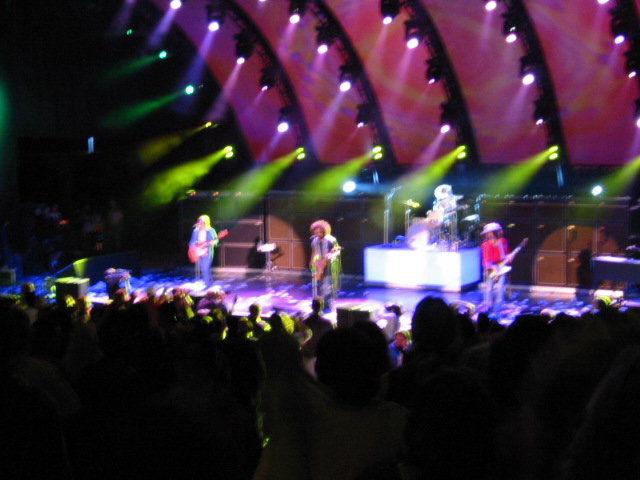 Lenny Kravitz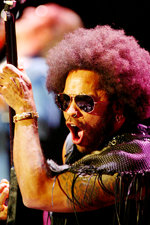 The Brooklyn-born son of Jeffersons actress Roxsie Roker and NBC-TV producer Sy Kravitz, Kravitz grew up on New York's Upper East Side, immersed in the music of Bobby Short, Count Basie and Ella Fitzgerald. At one point in his childhood, he's said, he sat on Duke Ellington's lap as the master jazz composer played the piano. After his mother moved to Los Angeles for her Jeffersons role, Kravitz spent three years with the California Boys Chorale, with whom he participated in conductor Zubin Mehta's recording of Mahler's Third Symphony. Attending Beverly Hills High School, where he would meet future Guns N' Roses guitarist Slash--who would later guest on Kravitz's albums--the singer led what was by no means a "normal" childhood. Or adulthood: Even before signing his deal, Kravitz was nationally known due to his marriage with actress Lisa Bonet of The Cosby Show. Though they have since divorced, Kravitz dedicated his 1991 breakthrough album Mama Said to the actress.
Kravitz met his longtime musical partner Henry Hirsch in the early '80s; Hirsch, who ran a New Jersey recording studio, shared Kravitz's interest in pre-digital technology. Kravitz's talents as musician and producer have been heavily in demand since 1989's Let Love Rule. His productions have included part of the Superfly II soundtrack, Madonna's "Justify My Love" (for which has partial composing credit), and an album with French singer Vanessa Paradis. In 1993, he duetted with Mick Jagger on the Rolling Stones singer's 1993 version of Bill Withers' "Use Me," and co-wrote a track on Aerosmith's platinum-plus Get A Grip album.
As derivative as his own music may sometimes be, Lenny Kravitz is a unique figure, and his albums are aural treats. Though his critics may scoff at his seeming deliberately retro look, it has very much worked to his benefit in the modern MTV era. "If you really listen to my records," Kravitz told writer Steve Hochman in late 1993, "there's elements of folk, elements of gospel...lots of R&B, lots of soul, jazz, classical with my arrangements, reggae. I'm really covering a lot of ground. [Speaking of which, Kravitz's latest album 5 even covers electronica.] But because of the clothes and things, it all gets clumped up." Lenny Kravitz bothered by critics? "They dogged Bob Marley, they dogged John Lennon, they dogged everybody," said the singer. "Who cares?"
This Biography was written by Dave DiMartino
Questions & Answers:
How was Pink?
She is a great live performer and when you get a chance to see her, GO!