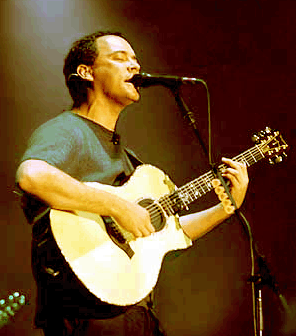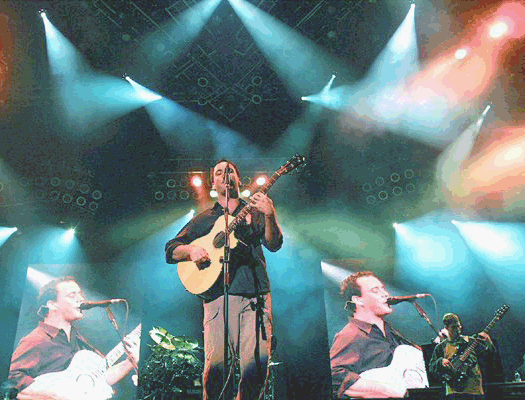 Dave Matthews Band
SET LIST – SAN FRANCISCO 5/19/01
"What Would You Say"
"Granny" "
"Don't Drink the Water"
"When The World Ends"
"I Did It"
"Recently"
"Digging a Ditch"
"Lie In Our Graves" (w/Trey)
"The Space Between"
"What You Are"
"So Much To Say"
"Too Much"
"If I Had It All"
"JTR"
"Angel"
"Tripping Billies"
"Stay"
(Encore)
"Two Step"
Dave hits a Home Run
Dave Matthews brought the first rock concert to Pacific Bell Park last night. A capacity crowd of 35,000 watched a more than two-hour performance, the first of two sold-out shows at Pac Bell this weekend on his tour, which started April 24 in Charlottesville, Va., the band's hometown. Trey Anasasio the former front man of Phish joined Dave on stage for an extended version of Lie In Our Graves.
In an audience dressed like a Gap advertisement, the only Giants baseball caps were worn by the ushers. Nobody cared how the game was going in Atlanta except the ushers, who all had radios in their ears. This crowd was not baseball fans; these people were Dave Matthews fans.

- Joel Selvin
Questions & Answers
Did he play Crash?
I am very sad to say that Dave did not play Crash.